Company
About Impact Advanced Concepts
---
Impact Advanced Concepts, LLC was formed in order to advance a variety of exciting projects and technologies towards commercialization. The company is currently headquartered in San Antonio, Texas. One primary focus is to ensure that all concepts and technologies are not only feasible but economically viable for long-term success.
Impact Advanced Concepts aims to do nothing less than to change the world for the better through science and technology. New technologies that are environmentally friendly and energy-efficient are crucial to ensuring the long term strength of the United States and world economies. Pursuing such "green" technologies is also quite simply the responsible thing to be doing for future generations.
The company employs a strategy of strategic diversification in the technologies that are being developed at any moment in time. This will allow a careful balance of high risk, potential high reward projects with lower risk higher certainty projects. If some risk is not assumed, the world cannot move forward. Concepts in development stretch over a wide spectrum in fields as diverse as energy to consumer products. Over time, the company aims to grow significantly in order to continue rolling out new technologies into the marketplace where they can make a positive impact on the world.
About David Gonzales II
---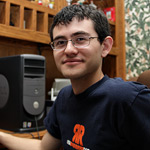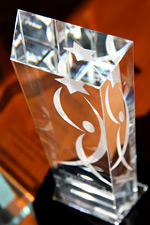 David A. Gonzales II is the founder and CEO of Impact Advanced Concepts, LLC and currently lives in San Antonio, TX. He graduated after three years with a Bachelor of Science with honors from the University of Texas at San Antonio. David invented the patent-pending Layered MagWheel concept during his teenage years and has progressed it through several years of research and development. David became the first winner of the $125,000 ConocoPhillips Energy Prize for the concept.
Gonzales was born in Dover AFB, Delaware. He is the son of Dr. David A Gonzales (Col. Ret.) and Shirley A. Gonzales. His father was in the United States Air Force, and David grew up moving frequently, living around the world. This gave him the unique opportunity to experience a wide variety of cultures and ideas. He also developed a strong interest in science, technology and engineering at an early age that has endured to this day.